Health is wealth, it surely is. In today's interconnected world there is no dearth of information on Health and fitness. Be it internet or social media you will find tips on almost any heath related information you may need. The issue is that the source of this information can not be relied upon. You need some one to go through all this available information, check it, validate it and present it in an easy to follow language. That's what brings us to the top 5 Health and fitness magazines in India.
1. Diabetic Living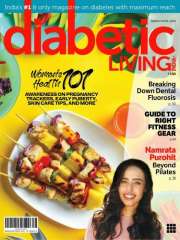 Diabetic Living is a magazine aimed at those 62.5 million Indian people and their families who bravely live with diabetes everyday. Diabetic Living is the only lifestyle magazine that demonstrates how to live fully each and every day while managing diabetes. Each issue provides the reader with delicious diabetic friendly recipes, easily implemented exercise ideas and medical breakthroughs for readers who want to take responsibility for their diabetes. Guided by an independent board of nationally recognized health experts, Diabetic Living is a magazine that does not talk at the reader but talks to the reader. Diabetes is a reality and there are ways to live a fulfilling, healthy and normal life with it- the magazine tells the reader in a reassuring fashion that diabetes can be lived with and lived with style.
2. Life Positive English
Life Positive is a body-mind-spirit magazine promoting a holistic understanding of the unity of life and self with an emphasis on personal growth.
3. Manorama Arogyam
Manorama Arogyam is one of the Prestigious Magazine from the house of MMPublications Ltd. Magazine covers a vast array of topics related to health, wellbeing and healthy lifestyle. It is one of the leading health magazine in malayalam having more than two lakh copies of circulation.The magazine has a readership of 8-10 lakhs. In every issue Manorama Arogyam focusing on Special topics like Diabetes,Heart attack, Hypertension etc. Arogyam also covers subjects related to Public Health , Seasonal Health Problems, Oldage problems, Mental Health, Doctor's Columns, Human interested stories related to health, Investigative Stories and Contemporary topic Analysis. Manorama Arogyam, proudly publishes a Special page of Wellness and Health named Better Health. We give special priority to Nutrition related Topics and Healthy recipes.
4. Smartlife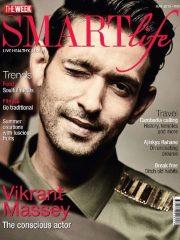 The ultimate fitness guide, Smartlife takes a close look at the latest health trends and updates essential to lead a smart and healthy life.
5. Stayfit
Stayfit Magazine is dedicated for Physical, Mental, Emotional and Spiritual well-being. Coverage includes well researched articles and features on Health, Fitness, Wellness, Nutrition, Alternative Health, Yoga, Meditation, Parenting and Relationships. Stayfit Magazine provides the latest information on how to maintain a healthy and wholesome lifestyle.